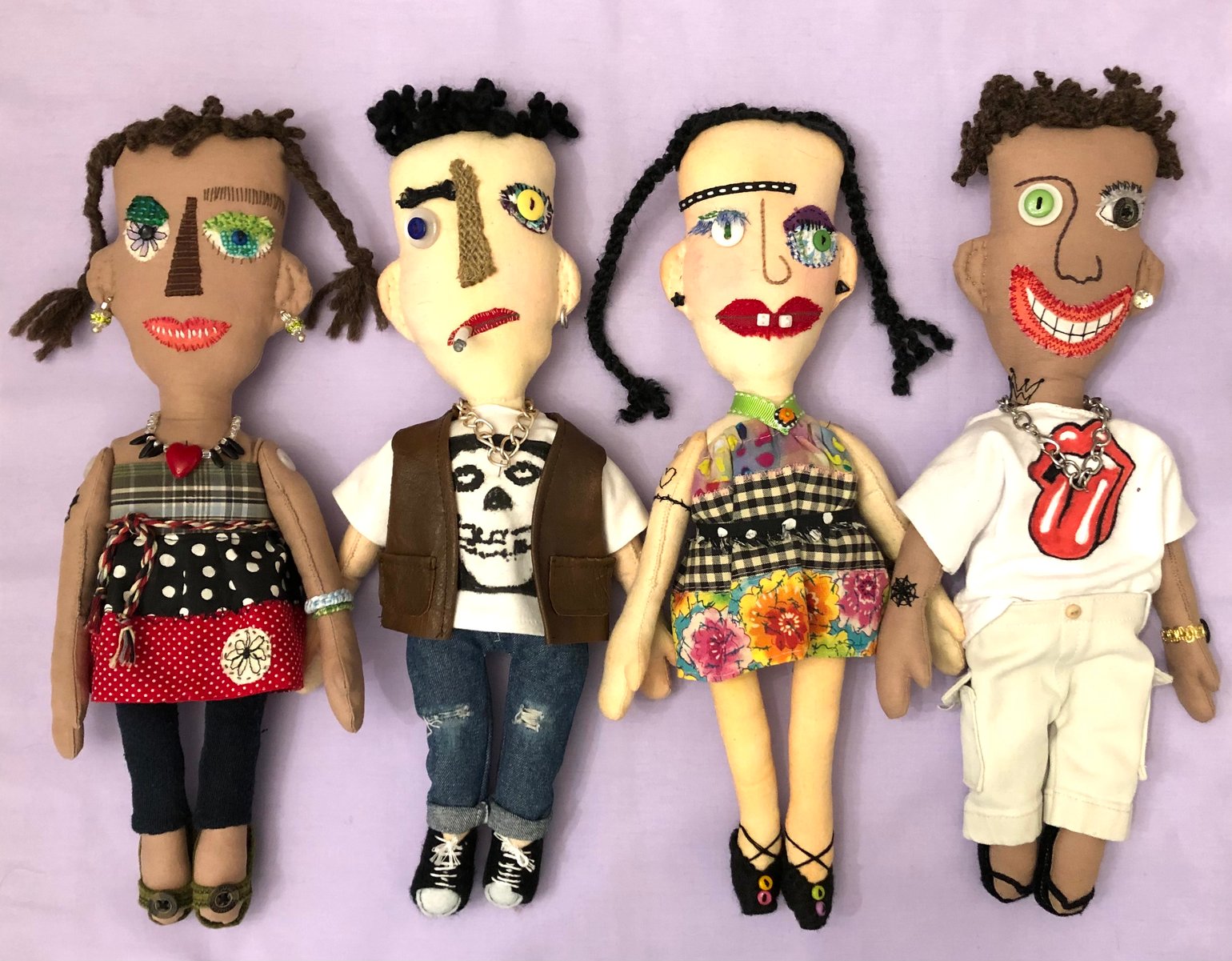 Teenagers
$

135.00
---
These four are frenemies. Sometimes they're friends, sometimes not. They are members of an acapella band. Claudia hums, Keith is the lead singer, Violet does backing vocals and interpretive dance and Bobby does the shooby-dooby-doos. They are currently having trouble getting interest in their music but are quite sure this is because of covid, and not through any shortcomings they may have.
They are all made of hand painted, embroidered and appliqued cotton, with yarn hair. They are approximately 14 inches tall and all wear original, handmade clothes.
The boys are wearing hand painted t-shirts. Keith is trying to give up smoking but has so far failed. They are not toys and not suitable for small children because of the buttons and metal and all sorts of other things a little blighter could chew off and swallow and choke on. And frankly, who would give a doll with this kind of attitude to a small, impressionable child? Especially one that costs $135. They are for display only and have a little hanging loop on the backs of their silly heads.
---